… marketing for today that does things a little differently- the old fashioned way.
We provide effective PR, website design, development, in-house hosting services, organic SEO, press releases, event support, content and blog creation, social media development, online reputation management, branding and graphic design. Need more? We can't be experts at everything, but we know the people who are and we're happy to refer those who we trust.
Everything we do is done with creative precision and attention to detail – we're fearless but not careless.
You've heard the expression, "they don't make em' like that anymore – that's built to last." Our goal is to have you say that about us and the hard work that we put into crafting your marketing for today and beyond.
Don't take our word for it, ask our clients if they like the process – did they feel like we were listening? Were we thorough and effective? Did we deliver what was promised? That's what counts!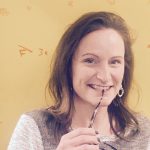 "Kimberly is professional, organized, innovative, and enthusiastic. I highly recommend her to any small business or organization looking to improve their image both online, in person and on print" 
"She's got a great personality, energy, sense of humor and outlook on life—and that's a tremendous asset in any profession. She was the kind of freelancer editors like—eager to work, efficient at hitting deadlines and always looking for ways to turn a mundane assignment into a story that sings."   – Rick Nagel, Editor